Create superpowered content the right way.

Create Quality Content ✍🏽





Why You Need a Writer & Strategist in One

To Tell AND Sell the Story
It's not enough to just churn out content for your audience. You need content that builds your brand and grows your conversions at the same time.

To Deliver Consistent Conversions
Quality content is not a one-stop shop. You need conversion-worthy copy consistent with your overall editorial and social strategy.

To Build Sustainable Relationships
Your content should resonate with your ideal buyer personas at all levels, from the top of the funnel straight down to the bottom.

To Improve Content Promotion
The story doesn't end once you hit the publish button. Creating social and search engine buzz is critical to marketing success. 
Do you work independently?
Yes. I don't run an agency or have a team of writers. I'll work with you one-on-one to help see your content vision through.
What niches do you write in?
My experience includes writing B2B and B2C content on a wide range of subjects and industries including SaaS, Tech & Finance. Get in touch to see if I'm the right fit for your needs.
What are your rates?
My rates vary depending on the service you're looking for and add-ons like SEO & content marketing consultations. However, my rates for pure content writing projects start at $500/post. Contact me to get a personalized quote.
What kind of content do you write?
Everything from blogs and long-form articles to landing pages & e-books; you name it! I specialize in web content. 
Meet Your Content Superhero. 

I'll bet you've never had a professional meet-cute like this one before. 😉
I'm Bea (short for Beatrice) and I'm here to help you create conversion-worthy content (short for Business Success). My lifelong passion for writing combined together with my corporate experience, professional qualifications and business acumen culminates in the perfect recipe for conversion-worthy storytelling.
Emotion wins the conversions game. You need an expert to find what makes your audience tick, which stories influence their emotions and how to use them to bring in more revenue. And that's what I'm here for.
I help brands create content in line with their strategy to boost conversions using a smart mix of psychology, storytelling, and data.
The best way to predict your future success is to create it. Let's get started on that quest together.

Transform Personas into Content Blueprints 🚀
You might have your ICPs spick and span but how does that affect your content? I help you synthesize your customers' needs, behaviors, expectations, and emotions into a content blueprint.

Make Your Content Work for You 🔥
Your content needs a master plan. Whether you're a team of one, or an agency managing larger accounts, I'll help you make sense of it. I'll take a strategic approach–data and research-backed–to create the layout that works best for your business model.

Deliver Compelling Conversions 💸
Combining effective content strategy, persuasive copywriting and high-converting landing pages, I deliver strategic content that is not just well-written and user-friendly – it also moves the needle for your business.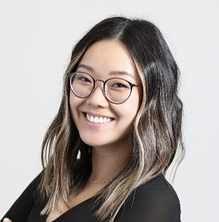 "Beatrice is every editor's dream! When I work with Beatrice, I trust what she'll turn in is exactly what I expected; she even manages to raise the bar on most things! I'd recommend Beatrice for any agency or client looking for a high caliber writer who's an absolute pleasure to work with!"
"Beatrice is an absolute beast! From content guidelines and team workshops to content collabs; she built up our entire content system. A system that produced more than 250 articles in 2021. Probably the most diverse content campaign in SaaS.  If you get a chance to work with her, do not lose her."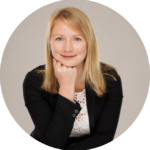 "Beatrice is a wonderful asset to the Cloudwards.net team. She writes strong content about online security and privacy. She also has the ability to adapt her writing to the appropriate tone for each piece.  We are lucky to have her as one of our freelance writers."
Experience
Head of Content at Mediaberry, in charge of developing holistic content strategy, the integration of strategic link-building into content creation and managing the editorial team including learning & development activities.
Collaborated on the creation of content for leadership, internal and external stakeholders at Goldman Sachs.
Produced over 120+ conversion-focused content pieces for KlientBoost and active content writer on their team.
Regular contributor to the Cloudwards team for their VPN & tech-focused articles on sister site PrivacyJournal.
Education
Qualified CIMA accountant (UK)
Fellow of Insurance Institute of India
Bachelor of Commerce (Professional)
Recognition
6-time CIMA Award Winner (National & Global Rank Holder)
Founded Mediaberry's content system
Published novelist